Dentist in Humble, TX
All our professionals at Gustafson Dental maintain the highest levels of accreditation and pursue ongoing education to stay abreast of the latest trends in dentistry.
Dr. Erin Gustafson
Erin Gustafson was born and raised in northeast Texas, relocating to Lubbock to complete her undergraduate degree in Zoology at Texas Tech University. She then attained her DDS degree from the University of Texas Dental Branch at Houston, where she held several offices in the Texas Association of Women Dentists and served as president of the TAWD student chapter.
Since graduating, Dr. Gustafson has completed continuing education courses in cosmetic dentistry, sedation dentistry, and orthodontics. While practicing general dentistry as an associate in Cleveland, Texas, she learned that the best doctor-patient relationships are based on trust, skill, and above all, good communication. That's why she takes the time to get to know each patient, thoroughly discussing his or her individual needs and goals for oral health. In 2012 Dr. Gustafson graduated with her fellowship in the Academy of General Dentistry, to obtain the status Dr. Gustafson had to complete more than 500 hours of educational courses and pass a very comprehensive exam. When Dr. Gustafson received this award she joined an elite group of less than 5 percent of all General Dentists. She is a member of the American Dental Association (ADA), the Texas Dental Association (TDA), the Academy of General Dentistry (AGD), IAO International Association of Orthodontics.
In her free time, Dr. Gustafson enjoys being outdoors, snow skiing, and spending time with her friends and family, which includes her three wonderful children, Kennedy, Gage, and Zane. She looks forward to getting to know you and your family, too!
Dr. Kara Small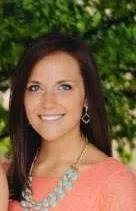 Kara Small was born in Houston and raised in Pearland, Texas. She attended the University of Texas at Austin where she earned a BA in Human Biology and a BS in Nutritional Sciences. After leaving UT, she moved back to Houston to attend the University of Texas School of Dentistry where she received her DDS degree. After graduation from UTSD, she was granted acceptance to an Advanced Education in General Dentistry residency program. She currently lives in Houston and tries to spend as much of her spare time as possible with her friends, family, and Airedale terrier, Ellie. She looks forward to meeting you and your family soon!
Dashiel Greene, Office Manager
My name is Dashiel Greene, I have been at Gustafson Dental since January 2014 . I have been in dentiistry for over 20 years and have worn many hats in the dental field. If you ever have a question feel free to reach out to me and I will be happy to assist you. I grew up in Bastrop, TX and moved to Houston when I married my husband Geoff. We have 2 rambunctious boys who keep us on our toes and a sweet baby girl who has us wrapped around her pretty little finger. I look forward to seeing, and your family and friends at our office.
Kimberly , Insurance Coordinator
My name is Kimberly . I have worked with Gustafson Dental since June2015,. I grew up in a small town in Illinois and moved to Houston with my husband Jared and our son Tanner. In my spare time I enjoy spending time with my family and friends, watching the Astros and shopping.
Kassandra , Registered Dental Assistant
My name is Kassandra , I have been a dental assistant and have worked with Dr Gustafson since 2004. I enjoy being a dental assistant, helping improve smiles day by day. I am happily married to my husband David and have two wonderful kids, Makenna and Deven. Away from the office I enjoy playing volleyball, riding four wheelers, fishing/boating and most importantly spending time with my family and friends.
Chelsey ,Registered Dental Assistant
My name is Chelsey and I am a assistant at Gustafson Dental. I have been a Dental Assistant since 2011,but joined Gustafson Dental in 2015. I am happily married to my husband Matthew and we have two beautiful little girls.
Tara , Registered Dental Hygienist
My name is Tara and I have been with Gustafson Dental since April 2014.
I have been in Dentistry for 10 years, I graduated from Amarillo College in 2006. I am married and we have 2 sons who we love spending time with.
Thomas , Registered Dental Assistant
Thomas , Registered Dental Assistant
My name is Thomas and I have been employed with Gustafson Dental since September 2016 but I have been a dental assistant since 2009. I enjoy spending time with my 4 children, family and friends.
Karlie , Registered Dental Hygienist
My name is Karlie I graduated from Dental Hygiene school at Lamar Institute of Technology in Beaumont, TX in 2015. I strive to make each patient feel comfortable and make sure each visit is the best! A few things I enjoy are, traveling, exploring outside, hanging out and playing frisbee with my Australian Shepherd.
---
A Little More About Our Practice...
A Clean & Safe Office
Do you ever feel worried about cleanliness in
dental
offices? We understand your concern. We go above and beyond for you, exceeding the American Dental Association (
ADA
) and
OSHA
recommended standards for a clean and safe practice. We have a dedicated area with state-of-the-art sterilization technology where every instrument is wrapped, disinfected, and made ready before your visit. Each room is also sanitized between patients. Additionally, we perform weekly spore testing with a third party infection control center. You can rest assured that your safety and your comfort are our top priorities. We worry about the cleanliness of our office so you'll never have to!
Education & Credentials
We are fully trained, skilled, and certified to provide you with the expertise you are looking for. Our team fulfills their responsibility to continuing education, attending dental conventions, seminars, and lectures to stay up-to-date on the latest products and procedures. We're always looking for ways to better serve you and your family as patients.
Information & Accommodations
We empower you to make smart choices for your oral health and smile enhancements through information and thorough consultation, easy and accommodating financing, and comfortable facilities and care. We also make sure that we are well informed about your medical history, current medications, and any other factor that might affect your dental health and treatment.