Posts for: June, 2020
By Gustafson Dental
June 20, 2020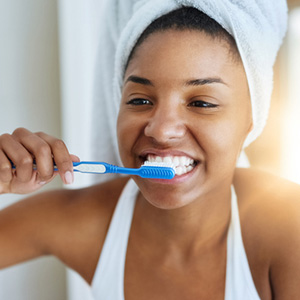 It's a sad fact: Many people postpone needed dental treatment because of their finances. There's no doubt that treatments for many tooth and gum problems can be expensive. But delaying treatment can make matters worse—and when they do see their dentist to address the issue, the costs can skyrocket.
The thriftiest way to manage your dental health is to prevent disease before it occurs or seek treatment as early as possible. You may incur some initial expense, but you'll pay less in the long-run and have better health to boot.
Here's a common sense approach for easing the impact of dental care on your budget.
Form a customized care plan. The key to keeping your dental expenses in check is to be proactive, not reactive with your care. Don't wait until you begin noticing problems—instead, invest in regular dental visits where your dentist can assess your ongoing individual risk for dental disease. Using that assessment, your dentist and you can then create a care plan that lowers your disease risk and promotes optimal health.
Adopt sound hygiene practices. A simple toothbrush and a roll of floss could save you thousands in dental care costs over a lifetime. Using them daily removes dental plaque, the top cause for both tooth decay and gum disease. Couple that with regular dental cleanings and your risk for costly dental disease will go down significantly.
Try less expensive, short-term restorations. Even with the best prevention strategy, there's always a chance you'll encounter a problem with your teeth or gums. Unfortunately, the best permanent fix may be more than your budget can handle. In that case, consider a less expensive restoration (like resin or glass-based fillings) to protect and restore your problem teeth until you can afford a better permanent solution.
Talk with your dentist about long-term financing. Spreading out the bill for dental treatment over several payments can help you manage unforeseen costs. Talk with your dentist about treatment financing options they offer or sponsor. If possible, have a contingency plan for payment in place before you need it—just in case.
Any kind of dental care, even preventive maintenance, can cost you. But if you manage your care wisely, you can keep that cost to a minimum.
If you would like more information on managing your dental health, please contact us or schedule an appointment for a consultation.
By Gustafson Dental
June 10, 2020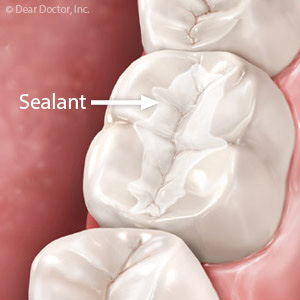 Your child could hit a speed bump on their road to dental maturity—tooth decay. In fact, children are susceptible to an aggressive form of decay known as Early Childhood Caries (ECC) that can lead to tooth loss and possible bite issues for other teeth.
But dentists have a few weapons in their arsenal for helping children avoid tooth decay. One of these used for many years now is the application of sealants to the biting surfaces of both primary and permanent teeth. Now, two major research studies have produced evidence that sealant applications help reduce children's tooth decay.
Applying sealant is a quick and painless procedure that doesn't require drilling or anesthesia. A dentist brushes the sealant in liquid form to the nooks and crannies of a tooth's biting surfaces, which tend to accumulate decay-causing bacterial plaque. They then use a curing light to harden the sealant.
The studies previously mentioned that involved thousands of patients over a number of years, found that pediatric patients without dental sealants were more than three times likely to get cavities compared to those who had sealants applied to their teeth. The studies also found the beneficial effect of a sealant could last four years or more after its application.
The American Dental Association and the American Academy of Pediatric Dentistry recommend sealants for children, especially those at high risk for decay. It's common practice now for children to first get sealants when their first permanent molars erupt (teeth that are highly susceptible to decay), usually between the ages of 5 and 7, and then later as additional molars come in.
There is a modest cost for sealant applications, but far less than the potential costs for decay treatment and later bite issues. Having your child undergo sealant treatment is a worthwhile investment: It could prevent decay and tooth loss in the near-term, and also help your child avoid more extensive dental problems in the future.
If you would like more information on sealants and other preventive measures for children's teeth, please contact us or schedule an appointment for a consultation.