Posts for: September, 2019
By Gustafson Dental
September 14, 2019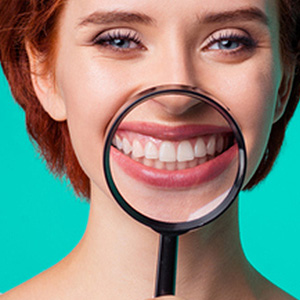 While teeth often seem to be the main focus of dental care, there's another part of your mouth that deserves almost as much attention—your gums. Neglect them and you could eventually lose one of those teeth! In recognition of September as National Gum Care Month, we're doing a little well-deserved bragging about your gums, and why they're worth a little extra TLC.
Here are four reasons why gums are essential to dental health:
They secure your teeth. Your teeth are held in place by strong collagen fibers called the periodontal ligament. Lying between the teeth and bone, this ligament attaches to both through tiny fibers. Not only does this mechanism anchor the teeth in place, it also allows incremental tooth movement when necessary. Preventing gum disease helps guarantee this ligament stays healthy and attached to the teeth.
They protect your teeth. A tooth's visible crown is protected from disease and other hazards by an outer layer of ultra-strong enamel. But the root, the part you don't see, is mainly protected by gum tissues covering it. But if the gums begin to shrink back (recede), most often because of gum disease, parts of the root are then exposed to bacteria and other harmful threats. Teeth protected by healthy gums are less susceptible to these dangers.
They're linked to your overall health. The chronic inflammation that accompanies gum disease can weaken and damage gum attachment to the teeth. But now there's research evidence that gum inflammation could also worsen other conditions like diabetes, cardiovascular disease or arthritis. Reducing gum inflammation through treatment could also make it easier to manage these other inflammatory conditions.
They're part of a winning smile. If your gums are inflamed, abscessed or recessing your smile will suffer, regardless of how great your teeth look. Treating gum disease by removing the dental plaque and tartar fueling the infection not only restores these vital tissues to health, it could also revitalize your smile. Treatment can be a long, intensive process, but it's well worth the outcome for your gums—and your smile.
Brushing and flossing each day and seeing your dentist regularly will help keep your teeth and your gums in tip-top shape. And if you notice swollen, reddened or bleeding gums, see your dentist promptly—if it is gum disease, the sooner you have it treated the less damage it can cause.
If you would like more information about best gum care practices, please contact us or schedule a consultation. To learn more, read the Dear Doctor magazine articles "Gum Recession" and "10 Tips for Daily Oral Care at Home."
By Gustafson Dental
September 04, 2019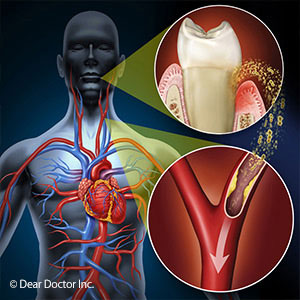 A disease happening in one part of your body doesn't necessarily stay there. Even a localized infection could eventually affect your general health. Periodontal (gum) disease, a bacterial infection that damages gums, teeth and supporting bone, is a case in point.
There's now growing evidence that gum disease shares links with some other serious systemic diseases. Here are 4 serious health conditions and how gum disease could affect them.
Diabetes. Gum disease could make managing diabetes more difficult—and vice-versa. Chronic inflammation occurs in both conditions, which can then aggravate the other. Diabetics must deal with higher than normal glucose levels, which can also feed oral bacteria and worsen existing gum disease. On the plus side, though, effectively managing both conditions can lessen each one's health impact.
Heart disease. Gum disease can worsen an existing heart condition and increase the risk of stroke. Researchers have found evidence that chronic inflammation from gum disease could further damage already weakened blood vessels and increase blood clot risks. Treating gum disease aggressively, on the other hand, could lower blood pressure as much as 13 points.
Rheumatoid Arthritis. The increased inflammatory response that accompanies arthritis (and other diseases like lupus or inflammatory bowel disease) can contribute to a higher risk for gum disease. As with the other conditions previously mentioned, chronic inflammation from a gum infection can also aggravate arthritis symptoms. Treating any form of chronic inflammation can ease symptoms in both arthritis and gum disease.
Alzheimer's disease. The links of Alzheimer's disease to gum disease are in the numbers: a recent study found people over 70 who've had gum disease for ten or more years were 70% more likely to develop dementia than those with healthy gums. There is also evidence that individuals with both Alzheimer's and gum disease tended to decline more rapidly than those without gum disease.
From the accumulating evidence, researchers now view gum disease as more than an oral problem—it could impact your total health. That's why you should adopt a disease prevention strategy with daily brushing and flossing and regular dental visits (or whenever you notice puffy, reddened or bleeding gums). Stopping gum disease could provide you a health benefit well beyond preserving your teeth and gums.
If you would like more information on treating gum disease, please contact us or schedule an appointment for a consultation.